TUAAG's strike has no locus – Fair Wages and Salaries C'ssion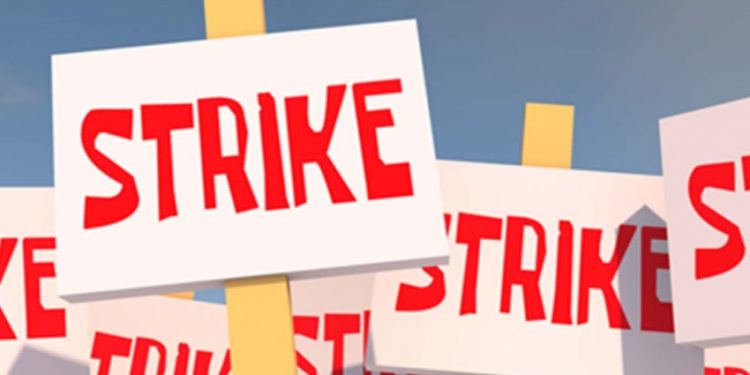 The Fair Wages and Salaries Commission (FWSC) says the strike declared by the Technical University Administrators Association of Ghana (TUAAG) has no basis.
Although the Commission insists that the strike has no locus it said it is still committed to resolving TUAAG's grievances.
According to the Commission, the continuous strike by the administrators can jeopardise teaching and learning at the Technical Universities despite the suspension of the industrial action by the Technical University Teachers Association of  Ghana (TUTAG).
Dr. Edward Kwapong, Chief Executive Officer of the FWSC while speaking on The Point of View on Citi TV said his outfit could not comprehend why TUAAG has failed to come to the commission for negotiation but rather decided to lay down its tools.
"It was a matter of locus. The teachers said they were not being treated fairly and when we are sitting to resolve the matter with them, a third party which doesn't belong squarely to that class cannot compel us to bring them on board for the negotiation. It is when you have locus in the matter, then you come in. So until they [adminstrators] make their demands we cannot combine their demands with the lecturers."
"If you are striking in sympathy with the group, that is lawful but the group that they are symphatising with has been ordered to go back to the classroom to discontinue the strike. So what beef do they have? They should come indepentely and present their petition or concerns and we will take it up."
Dr. Kwapong quickly added that the commission is however prepared to invite the striking administrators over in a bid to resolve their concerns.
"When you are unionized and you have a collective bargaining agreement that regulates the employer and employee, you bring your issues up to be addressed.  They should come properly to us for discussion. They cannot hide behind the grievances of another group to embark on strike.  However, we are going to invite them to come over for us to talk. We believe in consultations. We will take the initiative to invite them to the table for us to negotiate to resolve this issue for us to move," he said.
Administrators declare strike
Moments after TUTAG announced their indefinite strike, administrators of the Technical Universities also followed suit.
They said their decision is premised on the failure of the government to address their concerns.
Key among these is their base pay in line with their new status as university staff and not polytechnic staff.
According to them, the government is deliberately dragging its feet in migrating them onto the public universities' salary structure, noting that it is treating "Technical Universities as second fiddle within the public universities system"
Source: Citinewsroom.com