TTH now 800-bed facility; gets governing board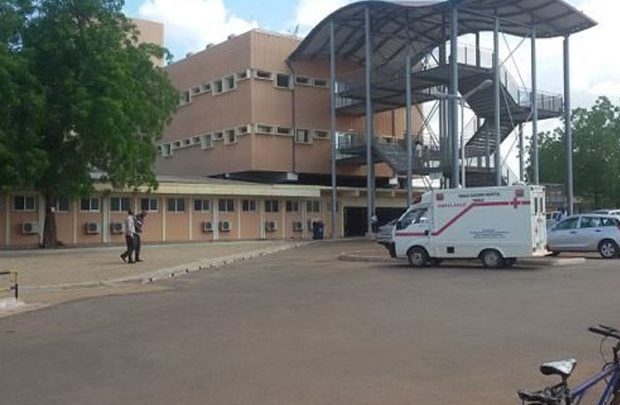 The Akufo-Addo government has inaugurated an eleven-member Governing Board for the Tamale Teaching Hospital (TTH) in the Northern Region.
Health Minister Kwaku Agyeman-Manu inaugurated the board on Wednesday, 27 February 2019 in Tamale. The Board, chaired by Mr Mahmud Hamid Nasir-Deen, is made up of Dr David Zawumya Kolbila, Chief Administrator; Prof Francis A. Abantanga, Dean of UDS Medical School; and Dr Abass Adam, a medical director.
The others are Mr George A. Atampugre, Director of Administration; Mrs Dangnikuu Evelyn-Eda, Director of Nursing Services; Mr Kuuri Karim, Director of Finance and Pharmacy; Hamidu Abdulai, Director of Pharmacy; Nana Agyei Mensah, Justice Eric Baah; and Ms Clara Tia Suleiman, a presidential staffer.
The Minister of Health also commissioned the second phase of the TTH project which he said was the beginning of operations of the facility. He reinforced the commitment of the government to improve healthcare nationwide in conformity with the Sustainable Development Goals (SDGs).
Mr Agyeman-Manu said the second phase of the project was started under the Mills-Mahama administration and gave an account of how the Kufuor government invested €39 million in the first phase. He disclosed that new facilities were added to the existing stock and that the number of beds increased from 150 to 400 for both male and female wards.
The rehabilitation of the administration block complex as well as the medical gas plant, the diagnostic building, the Out-Patients Department (OPD) complex, and the construction of a new water supply system coupled with the construction of a dedicated power station among others, formed part of the first phase of the project.
The minister explained that subsequent to the completion of the first phase of the project, Semen Engineering was commissioned to construct Phase II at a cost of €39 million. The general works include civil construction, medical equipment installation and training, which have been factored into the project.
According to him, the company went bankrupt during the execution of the programme, forcing them to give it to Bamed Engineering Company at the same cost.
The hospital, the minister said, has now moved from a 400-bed to an 800-bed health post.
Meanwhile, the Northern Regional Minister, Mr Salifu Saeed has applauded the government for ensuring the timely completion of the facility. He urged the Ministry of Health to facilitate the completion of the third phase of the hospital.
Mr Saeed argued that the northern zone now has more regions and, so, the government should make financial arrangements to expand the hospital.
The regional minister said the chiefs in the region are ready and prepared to offer lands to the government for such development projects.
Source: FIILA/CLASSFM