Top Kenyan health official dies from Covid-19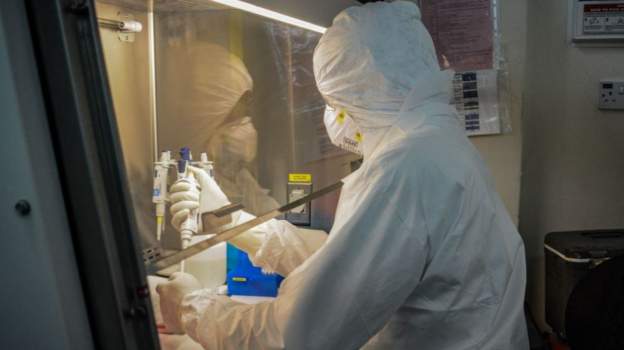 A top official in Kenya's health ministry has died of Covid-19 as the country battles to contain rising infection and deaths.
Kamau Mugenda was the second in charge at Kenya Medical Research Institute – which oversees the country's Covid-19 testing and vaccine trials programme.
Sources have told the BBC that he's among more than 450 workers in the health ministry who have contracted the deadly disease.
Officials say at least three front-line healthcare workers – a doctor and two nurses – have succumbed to the virus, with Mr Kamau now being the fourth.
Kenya has seen a sharp rise in Covid-19 cases over the past weeks. Despite imposing strict measures to deal with the virus, cases have more than doubled over the past days.
More than 28,000 people have been infected and 450 people succumbed to the virus in the country.
Healthcare workers have also threatened to go on industrial strike due to lack of Personal Protective Equipment (PPE).
Authorities in Kenya are meanwhile investigating the disappearance of millions worth of equipment and monies donated to help stop the spread of Covid-19.
The misappropriation of Covid-19 funds had led to a huge debate in a country whose economy is struggling to recover from the effects of the pandemic.
Source:Fiilafmonline/BBC