Terrorists Kill 2 Ghanaians In Burkina Faso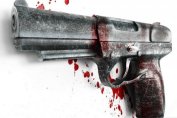 Two Ghanaians have been killed in a terrorist attack at Koury close to the Burkina Faso-Mali border.

The deceased persons, Mouhamed Moumen and Suleiman Gariba were truck drivers who were transporting tiles from the Takoradi Port to be delivered to a client in Mali.

The deaths were disclosed by the acting Chairman of the Joint Association of Port Transport Union, Alhaji Shamsu Baba Yaro on Thursday, 24 May 2019.
The drivers were killed after they had made a stop at Koury to make travel arrangement payments of CFA 1,000.
The drivers who possessed ECOWAS identification cards are reported to have left Ghana's port two weeks ago.

Source: ClassFMonline.com