Teenage 'kidnappers' arrested after five-year-old boy's death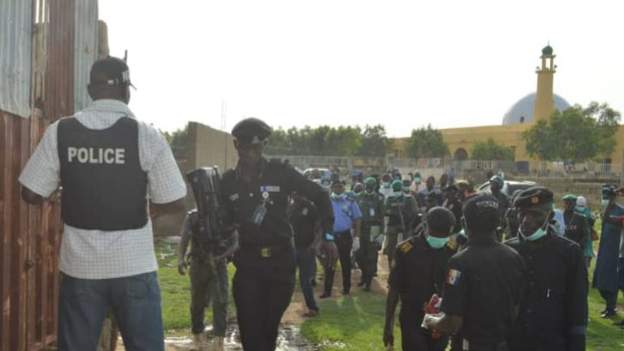 Police in Nigeria's north-west state of Kano have arrested three teenagers accused of abducting a five-year-old boy who later died in their custody after he was allegedly drugged.
His buried body was recovered by police at a building site.
Kano police chief Ahmed Ilyasu said the boy was kidnapped by his carer who demanded 50m naira ($138,000; £106,000) ransom.
He said the kidnappers had drugged, tied and gagged the boy, resulting in his death.
Mr Ilyasu said the police began looking for the kidnappers as soon as the case was reported to them.
"The death of the boy made the kidnappers reduced the amount of ransom to 100,000 naira ($277), and security officers ambushed and arrested them when they came to collect the money.
"It is very unfortunate that all the kidnappers, who are not more than 19 years, were well known to the boy's family," said the police chief.
He adds that they will be taken to court later on Friday.
Source:Fiilafmonline/BBC