Suspected cops killer and 6 others remanded by Kaneshie Court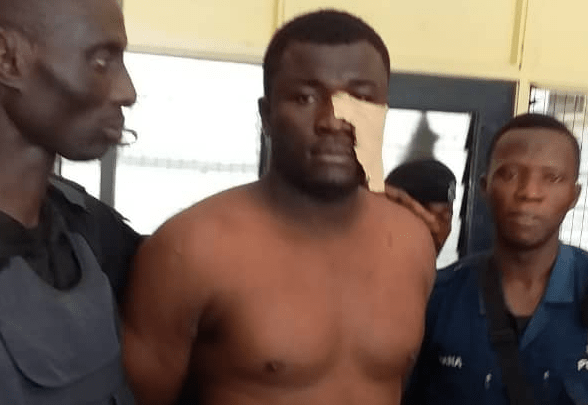 The main suspect in the killing of two police officers at Gomoa Buduburam, Eric Kojo Duah and six other suspects have been remanded in custody by the Kaneshie Magistrate Court.
They are to be kept in the custody of the Bureau of National Investigations (BNI).
The Kaneshie Magistrate Court gave the order when the police arraigned the suspects on Monday morning.
They were charged with a number of counts including murder, conspiracy to commit murder and abetment of crime.
The presiding judge remanded three of them into BNI custody while the remaining four are to be kept in police custody.
The case has been adjourned to September 26, 2019. The names of the suspects have been given as Eric Kojo Duah, Isaac Amissah, Ibrahim Zakari, Isaac Mensah, Oblitey Commey, Atta Amoah, and Victor Aryee.
Source: graphic.com