Salva Kiir begins two-day state visit to Kenya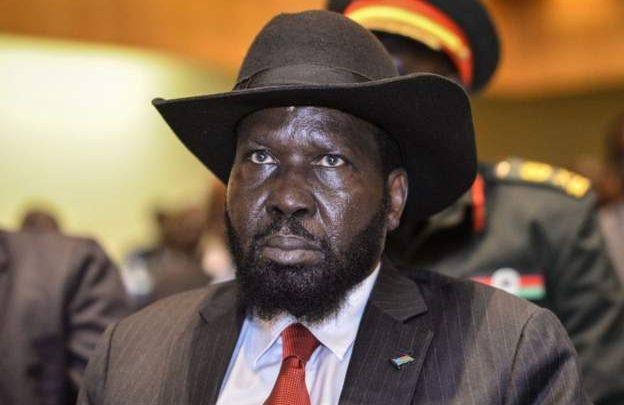 South Sudan's stalled peace process has been high on the agenda as President Salva Kiir begins a two-day state visit to neighbouring Kenya.
He arrived in the capital, Nairobi, on Monday and was received by his counterpart Uhuru Kenyatta at State House with a 21-gun salute and guard of honour.
The two leaders are also expected to discuss trade and business ties – including plans to hold the first Kenya trade expo in South Sudan.
President Kenyatta says the trade expo is to show that South Sudan is on the path of recovery following years of conflict.
A civil war has been raging in South Sudan since December 2013, killing tens of thousands and displacing millions. Kenya and Ethiopia are guarantors of the peace process in South Sudan.
The Intergovernmental Authority on Development (Igad), an eight-country trade bloc in East Africa, brokered the latest peace deal signed last September, but the two warring sides are yet to fully implement it.
Source: Fiilafmonline/BBC