Sagnarigu MCE breaks ground for a USD100 million road project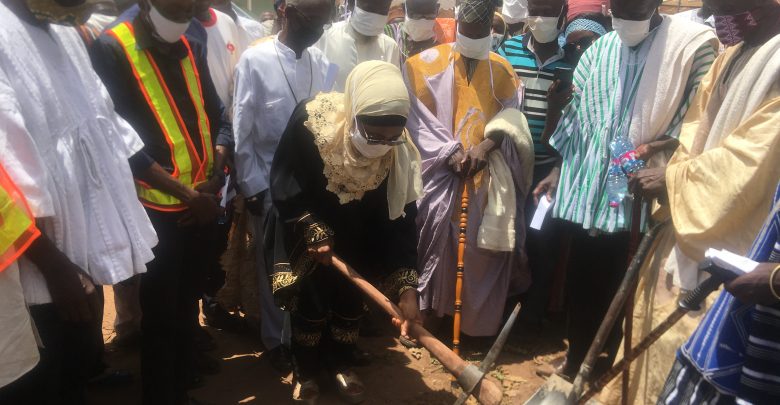 Hajia Mariam Iddrisu, the Sagnarigu Municipal Chief Executive (MCE), has broken the grounds for the Construction of the Ward-K inner city roads and drains under the Ghana Cities support program funded by the World Bank.
The construction which is expected to be completed by 2023 is designed by the ministry of local government and rural development with funding from the World Bank.
The USD 100millon development project will see the Ward-K area benefiting from the construction of a 700 meter road and 800 meter storm drains under the supervision of the Sagnarigu Municipal Assembly and will be the first of its kind in the northern region.
Giving an overview of the project, the MCE for Sagnarigu Hajia Mariam Iddrisu indicated that the road project is accompanied with streetlights and trees while the storm drains is a completely covered drain with footbridges which will help reduce traveling time, insecurity and the perennial flooding within Ward-k and Kalpohini.
She assured Ghanaians of her resolve to achieve value for money during this project, which according to her will help the municipality to continue to get funding to develop.
She noted further that this project is among several others the Nana Addo  government is putting in place to make the lives of Ghanaians a better one hence, the need for the people to give the Nana Addo government four more years to do more.
To the workers, she entreated the contractors on the project to observe all the environmental, health and social safeguards throughout the construction period in this era of Covid -19.
Hajia Mariam underscored the need for the citizens to observe all outlined protocols on Covid-19, indicating that it is a global pandemic with Northern Region currently recording 61 confirmed cases, 32 recoveries and three deaths out of the national figures of 14,568 cases as at 23 June, 2020.
Meanwhile the chief of Tishegu who chaired the occasion, Tishi-Naa Sulemana Tia thanked the government and the Assembly for the initiative and pledged support and commitment towards the completion of the project.
The Ghana Secondary Cities Support Program is part of the Government's broader urban development and decentralization program. It is aimed at strengthening local systems and focusing on municipal assemblies by providing them incentives to improve their performance as city managers.
In attendance was the Parliamentary Candidate for Tamale North, Alhasan Dramani, Kalpohin-Naa, Kalpohin-Gundaa-Naa and a representative of the Dakpema.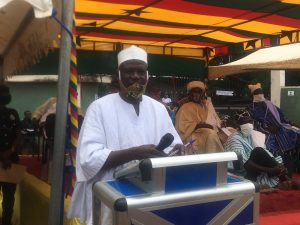 Source:Fiilafmonline/ShawanaYussif