SADA was a waste of taxpayers' money under Mahama –Dr. Bawumia
The Savanna Accelerated Development Authority (SADA) has been described as a complete waste of the tax payer's resources under the Mahama led NDC government.
Vice President, Dr. Mahamudu Bawumia who criticized former President Mahama for presiding over a government that wasted taxpayers' funds in implementing the development agenda under SADA, also described it as an insult to the deprived people of northern Ghana.
"It is a pity to note that the Mahama led government exploited the poor people of the north and wasted millions of dollars under the pretense of developing the northern parts of the country".
The Vice President and running mate for the New Patriotic Party (NPP), made this known in Tamale during a FiilaFm interview on Saturday, with host Abdul-Razak (DJ Carlos).
The Vice President praises his boss indicating that "President Akufo-Addo is a leader who talks development and does development" hence the creation of the Northern Development Authority to serve the developmental needs of the people of the north.
For this reason Dr Bawumia has urged the chiefs and people of the North to continue to support President Akufo-Addo to develop the north and change their fortunes for the better.
He further added that the Akufo-Addo Administration had performed creditably well within three and half years than what the Mahama-led government did in eight years.
The Vice President further urged Ghanaians not to allow themselves to be deceived by the juicy promises of the National Democratic Congress Flagbearer.
The Savanna Accelerated Development Authority (SADA), was a government agency responsible for coordinating a comprehensive development agenda for the Savannah ecological zones.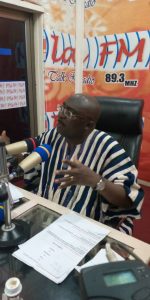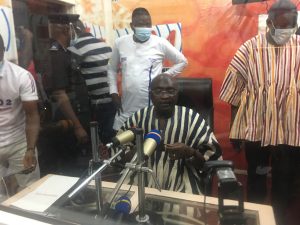 Source:Fiilafmonline/ShawanaYussif