Resign, you're a failure – Chamber of Agribusiness to Agric Minister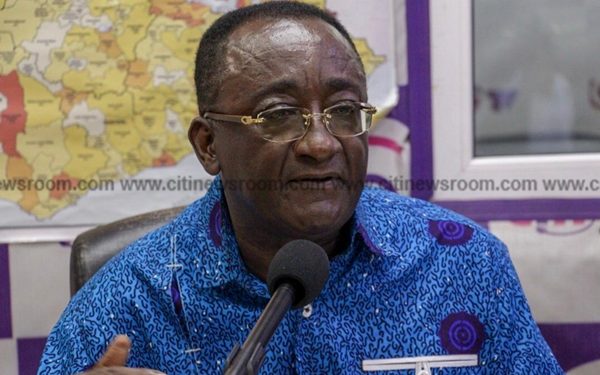 The Chamber of Agribusiness, Ghana is calling for the resignation of the Minister for Food and Agriculture, Dr. Owusu Afriyie Akoto.
According to the chamber, the agricultural sector has become worse off since Dr. Owusu Afriyie-Akoto came into office.
Speaking to Joy Business, Chief Executive of the chamber, Anthony Morrison, said data gathered by industry players are contrary to the supposed achievements of the minister.
Describing Dr. Afriyie-Akoto's performance as poor, the chamber pointed out that all the sub-sectors under agriculture is struggling — putting farmers in difficult economic conditions.
"The minister has been very poor in responding to the critical needs of the industry. More than 300 poultry farms have collapsed yet the poultry industry is the largest employer of the agricultural sector", Mr. Morrison said.
He added that collaboration between key stakeholders in the agricultural sector and policy makers have been poor.
"There has not been any engagement on the part of government with the private sector to find long term solutions to some of these issues. In fact, government owes suppliers of fertilisers, suppliers of seeds, food caterers and the National Food Buffer Stock Company. Ideally, we should have the agric minister stepping down because the data doesn't support all the things he said he has been doing all these years," he said.
Mr. Morrison added that the sector will become poorer and would consequently rely on imports if the Sector Minister stays in office.
"Projections are that we're going to import close to one million metric tonnes of rice and over 300,000 metric tonnes of maize. We heard the President say we don't import tomatoes but as we speak, we import over $150 million worth of tomatoes from Burkina Faso," he said.
Mr. Morrison recalled that the amount of funds injected into the agric sector should be yielding positive results if the funds were productively used.
He maintained that the minister assertions in public events that agriculture is growing in Ghana is totally contrary to what farmers are going through on the ground.
"With all the money that have been pushed into Planting for Food and Jobs, should we still have the minister there? Our food sizes are shrinking yet the prices are increasing in the same direction. We don't play politics with food, issues with food are national security issues,"
Source:Fiilafmonline/JoyNews