Parliament to summon Nigerian High Commissioner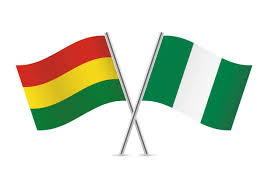 The Foreign Affairs Committee of Parliament is to invite the Nigerian High Commissioner to Ghana for a discussion on the recent alleged crimes committed by Nigerians.
There have been reported cases of Nigerians engaged in criminal cases, including armed robbery and kidnappings in Ghana recently.
However, the High Commissioner, Ambassador Olufemi Michael Abikoye, had expressed reservation about the manner the Ghanaian media had reported the incidents.
Speaking at a joint press conference in Accra yesterday, the Chairman of the Foreign Affairs committee, Mr Frank Annoh-Dompreh, and the Ranking Member on the Committee, Mr Samuel Okudzeto Ablakwa, said there was so much that binds the two countries which should not be jeopardised.
It was in that respect that the MPs indicated that the High Commissioner would be invited on the matter to help resolve any misconceptions.
The MPs urged Ghanaians not to tag all Nigerians as criminals or attack them because of the recent alleged cases of crime involving Nigerians.
Mr Annoh-Dompreh said the recent developments about the generalisation of Nigerians as criminals had the tendency to destroy the bilateral relations and repeat the deportation cases experienced in the 1970s and 1980s.
He said there were close to two million Ghanaians living in Nigeria and sending remittances to their families back in Ghana.
Equally, he said, there were several Nigerians also working in Ghana.
Therefore, Mr Annoh-Dompreh said "if somebody commits a crime, let us deal with the fellow.
But if we begin to tag the people with their countries, it is not good," he said.
Mr Annoh-Dompreh, who is the New Patriotic Party (NPP) MP for Nsawam-Adoagyiri, said the Nigerians helped Ghanaians in many ways and vice versa, and stressed that: "If we do not take caution and confusion erupts, the two countries will suffer."
He said crime did not have any nationality colours, and, therefore, cautioned the public to refrain from the generalisation of crime.
For his part, Mr Ablakwa, who is the National Democratic Congress (NDC) MP for North Tongu, said the committee was getting increasingly concerned about the tone, the reportage and what was going on in the social media in connection with recent alleged crimes by some Nigerians.
We do not want Ghana-Nigeria relations to be jeopardised. We do not want the start of any xenophobic attacks, no matter where it will start from, whether from Ghana or from Nigeria.
The High Commission, in a statement issued in Accra yesterday, expressed worry over what it called the general criminalisation of Nigerians in Ghana due to actions of " an insignificant few" Nigerians.
Source: Fiilafmonline/Graphic