Parliament opens for third session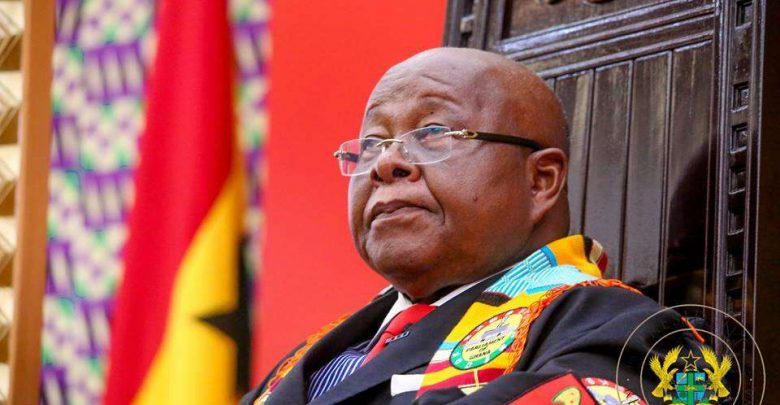 The third session of the third meeting of the seventh Parliament began yesterday, with a call on Members of Parliament (MPs) to show commitment to the business of the House.
The Speaker of Parliament, Professor Aaron Mike Ocquaye, who made the call, stated that the business of the third meeting would be quite demanding, and as such members of the House should be dedicated.
The Speaker said there were a number of important bills that needed to be considered and debated by the House before the end of the year.
Various papers were laid and referred to various committees of the House for consideration.
The papers included annual statements by the audit committees of the Ghana Institute of Languages (GIL), the Kumasi Technical University, Ghana Education Trust Fund (GETFund), the Ministry of Aviation and the Department of Parks and Gardens for the year 2018.
The Speaker highlighted some of the bills and instruments that would be considered such as the Narcotics Control Commission Bill, 2019, the Judicial Service Bill, 2019, the Affirmative Action Bill, 2019, the Conduct of Public Officers Bill, 2018 and the Ghana Fertilisers Development Authority Bill, 2019, Among several others.
Prof. Oquaye stated that by its constitutional arrangement, the House was enjoined to consider, debate and approve the budget statement and financial policy of the government during the third meeting.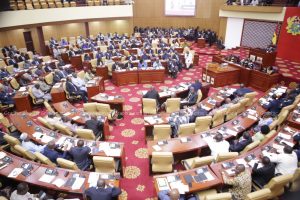 Highlighting a number of bills that would be laid before the House soon, the Deputy Majority Leader, Ms Sarah Adwoa Sarfo, entreated members to give serious attention to the Affirmative Action Bill for onward passage in order to promote women empowerment and representation in decision-making positions in Ghana.
She added that statements would be administered while schedules for ministers to appear before the house to answer questions would be made.
Source:Fiilafmonline/Graphic