Over 770 health workers contract Covid-19 due to lack of PPEs – Health workers union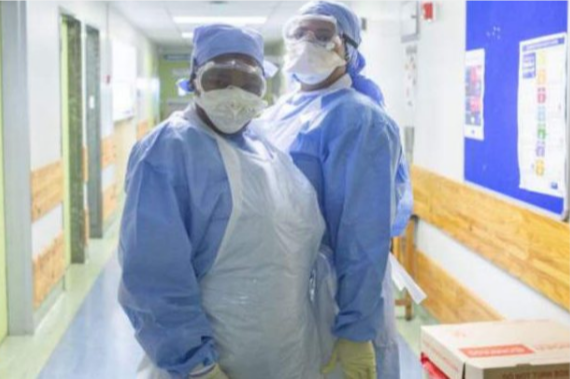 Some four health workers' unions are blaming the contracting of the coronavirus disease by health professionals on the lack of Personal Protective Equipment (PPEs).
According to the group comprising the Ghana Medical Association (GMA), Ghana Registered Nurses and Midwives Association, the Health Services Workers' Union of TUC Ghana and the Government and Hospital Pharmacists Association, at least 779 members have so far tested positive for Covid-19.
The unions say, 190 members of the GMA, 410 nurses, 156 members of the Health Services Workers Union, and 23 members of the Pharmacist Association make up the number of infected health personnel.
Our people are suffering. The rate at which doctors and nurses and other health service workers are getting infected is alarming. We have lost four doctors and three nurses, we have also lost three other health service workers and we think this is unacceptable," President of GMA said.
Speaking at a press conference held in Accra, Mr. Frank Ankobea said nine people out of the number have already died.
Describing the situation as worrying, he appealed to government to address the issue of PPEs and other sanitary materials.
The idea is to draw government and the public's attention to this. Covid-19 is real. The health workers who are fighting Covid-19 are being affected by the virus now so we need to make people aware that it is real. If they don't abide by the protocols and they get sick, they will bring it to the hospitals and a time will come when they will get there and the doctors are also sick and cannot look after them.
"We also have to appeal to government that the PPEs must be made readily available, we should have them in abundance at the hospitals."
The GMA president also urged government to re-look at who qualifies to be a frontline health worker as most of its members that have contracted the virus are not in the frontline category.
"There are people who not do fall in the group and yet are getting infected. These people are more, infact, over and above those who fall into that category. The directive must be broadened out to [include] all health workers," he said.
Source:Fiilafmonline/CitiNews