NEDco to raise $200 million to improve on operations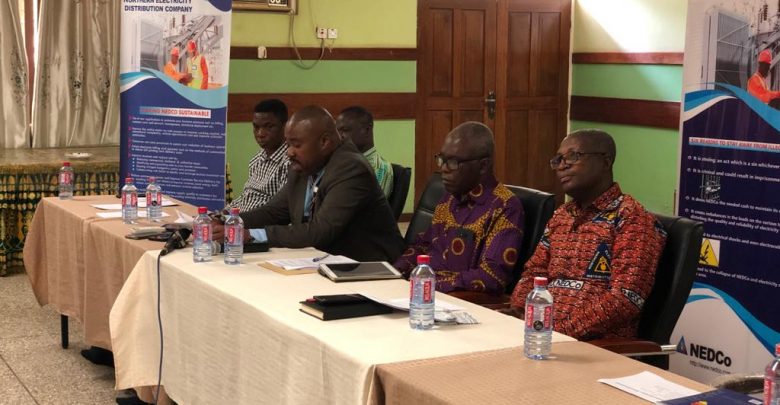 The Northern Electricity Distribution Company (NEDco) says it is  raising over $200 million in the form of grants and concessionary loans to improve on its operations.
This follows the inability of the company to access a $54-million grant from the Millennium Challenge Corporation (MCC) of then United States to build its delivery capacity for efficient power supply.
The company could not access the grant due to time constraints, among other challenges. The grant was to be used to implement electricity improvement projects in some parts of its operational area under the auspices of the Millennium Development Authority (MiDA).
Pledges
International institutions that have so far pledged support to the company are AB & Davids, $100 million; Techno Electric & Engineering Company Limited, $100 million; Pear River, $10 million; the World Bank, $1.5 million, and the Swiss State Secretariat for Economic Affairs, $1.5 million.
Meanwhile, the management of NEDco has given an assurance that it has put in some measures to secure additional funding from the MCC to enhance its operations.
Event
Briefing the media in Tamale last Monday, the Corporate Communications Manager of NEDco, Mr Maxwell K. Kotoka, said the company was undaunted by its inability to secure the MCC grant.
He said based on the company's financial standing and goodwill, it was confident of attracting funding from other sources.
Mr Kotoka, however, stated that irrespective of how much recapitalisation NEDco secured, consumers would have to play their part responsibly by conserving power and also paying for what they consumed.
For his part, the Managing Director of NEDco, Mr Frank Akiligo, said one of the major challenges affecting NEDco's operations and revenue generation was power theft, adding that the company had put measures in place to apprehend and sanction those who engaged in that negative practice.
Source:Fiilafmonline/Graphic