N/R NASPA to donate 200,000 exercise books to boost education
The northern regional chapter of the National Service Personnel Association (NASPA), as part of giving back to society will be donating a total of 200,000 branded exercise books to deprived schools within its catchment area.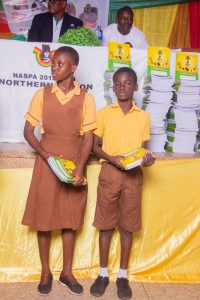 Under the NASPA educational excellence and equity project, both region and district executives will make donations to some selected needy schools that fall under the northern regional chapter of naspa, to help improve education in the country.
This was made known during the 2018/2019 regional naspa week celebration in Tamale on the theme: Rearing for food and jobs, the role of National Service Personnel (NSPs).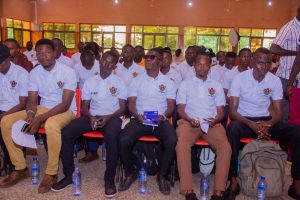 In an interview the Regional Public Relations Officer of Naspa, Mr. Awal Abdul Hak indicated that the NASPA educational excellence and equity project is made possible by the sacrificial actions of district executives in region, who forfeited their funds to support the gesture.
Mr. Abdul Hak added that the educational excellence and equity project which is starting with 26,000 branded exercise books, will span for a period of 5months with the hope of distributing a total of 200,000 by the end of December 2019.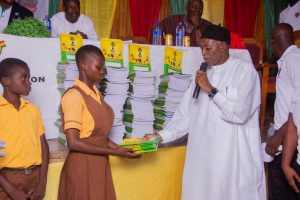 In his submission the CEO of Nation Builders Corps (NABCO), Dr. Anyars Ibrahim called on the departing national service personnel to take advantage of the opportunities provided through the various models under the nation builder's corps.
The aspiring member of parliament of the Tamale central constituency further underscored that the delays in payment of NABCO trainees is now a thing of the past and must be treated as such.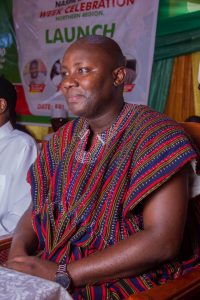 The northern regional minister, Salifu Saeed also encouraged NSPs to create their own job opportunities.
The minister was honored with a citation together with the CEO of Nabco Anyars Ibrahim, Regional Director of education, Alhaji Haruna Cambodia, Regional Director of national service scheme, Rev. George Gado among several others.
Source:Fiilafmonline/ShawanaYussif