Lesotho PM Thomas Thabane denies fleeing as murder charges loom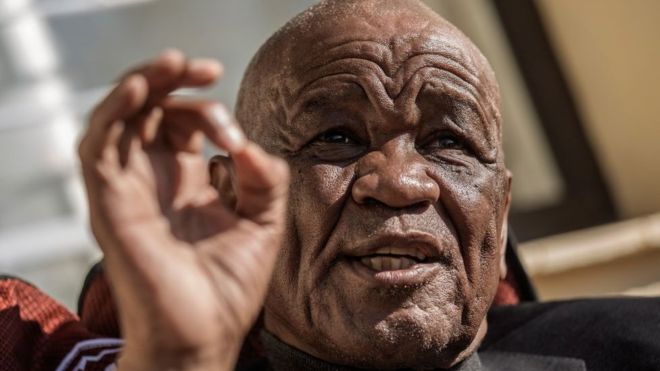 Lesotho's Prime Minister Thomas Thabane has denied reports that he has fled to South Africa after he failed to appear in court to face charges of murdering his estranged wife in 2017. He has gone there for a medical check up instead, his office said.
His current wife Maesaiah Thabane has already been charged with the murder.  Mr Thabane would be the first African leader to be charged with a domestic murder while in office, in a case that has shocked the tiny mountain kingdom.
His office says he respects the rule of law and that he plans to appear before the court when he returns from South Africa. Police on Thursday said he would be charged with murder in court on Friday.
He was expected in court at 09:00 local time (07:00 GMT), reports the Reuters news agency.
Deputy Commissioner of Police Paseka Mokete told reporters he was not aware of Mr Thabane's whereabouts, but said that if he was out of the country receiving treatment then they would wait to resume the case when he returns.
Source:Fiilafmonline/BBC