Jamestown clash was instigated by NPP – Nii Lante Vanderpuye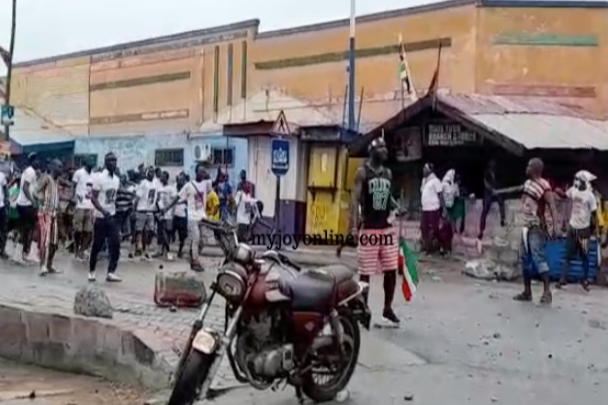 The Odododiodoo MP has alleged that Sunday morning violence that ensued in Jamestown was orchestrated by supporters of the New Patriotic Party (NPP).
According to Nii Lante Vanderpuye, the supporters of the National Democratic Congress (NDC) were the victims of the melee which he argues was premeditated.
Speaking to JoyNews, the NDC MP explained that the move formed part of the NPP's plans to adopt a violent approach to intimidate the opposition ahead of the December 7 election.
His comments come after a peace walk in Jamestown over the weekend turned chaotic.
Supporters of the NPP and NDC in a circulating video on social media were seen throwing bottles, hauling stones and insults at each other in the Odododiodio constituency on Sunday morning.
Some supporters from both sides sustained various degrees of injuries with properties running into thousands of cedis destroyed.
At a press conference organised by the NPP, led by the Parliamentary aspirant, Nii Lante Bannerman, he laid the blame at the feet of the opposition party. In what has become the trading of accusations, Mr Vanderpuye told Emefa Apawu that, his party supporters only retaliated when the incident escalated.
He added that most of the perpetrators were involved in other acts of vandalism in the past and have been left off the hook. Meanwhile, the police have begun investigations into the incident on Sunday.
Source:Fiilafmonline/JoyNews