Gov't urged to settle outstanding debt owed Road Contractors 
Government has been urged to mobilize funds to settle outstanding debt owed road contractors to enable them finish up ongoing constructions work that has been abandoned for lack of funds. It is believed that contractors begin projects and stop halfway due to lack of funding to finish up.
This was made available to the media by the Presiding Member of the Tamale Metropolitan Assembly, Mr. Mohamed Alhassan Yougdoo.
He made this known after a visitation to affected communities within the Tamale Metropolis that were affected by the heavy downpour that flooded Tamale on Sunday.
According to Mr Alhassan, the damage assessment is to enable the assembly appreciate better the extent of damage and finish remedies to issues of flooding.
He meanwhile called on duty bearers to take responsibility of ensuring that abandoned projects are completed to help open up more drains during road constructions among others.
He meanwhile urged citizens to inculcate the habit of practicing proper sanitary measures, as it is a contributory factor relating to the recent flooding in the region.
Assembly members for affected electoral areas within the Metropolis embarked on a visit to those areas to ascertain the extent of damage caused by the flood and also to help find ways to ratify the problem. Speaking to an affected woman in her 80's who leaves very close to the drainage, she recounted that all hope was lost as she never believed seeing the light of day again.
She added that all her food stuffs and belongings have been submerged and some carried away.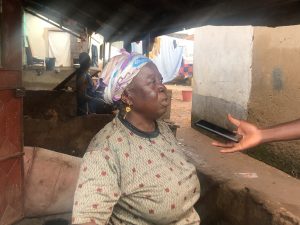 She made a passionate appeal to philanthropists and government to support them during these trying times.
Speaking with the assemblyman for the Lamakara Electoral area, Mr. Abubakari Fuseini  noted that members of the community were severely hit by the floods and are still counting their loses.
Mr. Fuseini revealed that the extent of flooding started to worsen after the Member of parliamentfor Tamale South, Hon Haruna Iddrisu linked another drainage to their already overburdened one that needed expansion and promised to expand it.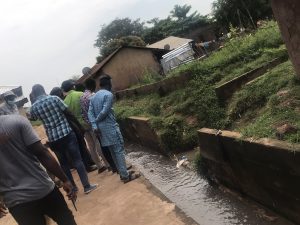 Meanwhile for over a year since the contractor finished his work, he's yet to return to post to expand the said drainage even after residents pulled down buildings to make way for the expansion work.
He believes if the drainage is expanded as promised, the people will be salvaged from the yearly impact of heavy rain fall.
The team visited areas such as Lamakara, Gumbihini North and South,Sagnarigu Dungu, Sagnarigu kukuo Nalung fong, among several other communities.
Source:Fiilafmonline/ShawanaYussif