Ghana in economic storm – Agyinasare wades into financial sector cleanup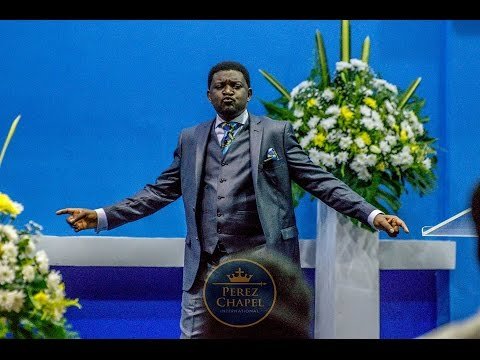 Delivering the sermon on Sunday (November 10)  Bishop Charles Agyinasare admitted "we have economic storm" in Ghana, classfmonline.com has reported.
He recounted the experiences of many of his associates and church members to illustrate his assertion.
'Bishop, all my savings and investments are gone'. Another said: 'In your book, 'Money in Your Pocket', you encouraged us to save for our future and, so, I've been investing but here I am; it's gone'.
As if that was not enough, "A young man who had asked his employers to be investing 20 per cent of his salary in provident funds said: 'Bishop, I should have been eating well with my wife than to be squeezing to live and losing all my investment,'" he shared yet another experience.
The Bank of Ghana sponsored the financial sector cleanup which saw the licences of 53 fund management firms revoked Friday.
This comes after the closure of 10 banks about a year ago. This was followed with the closure of 347 Microfinance Companies and 28 Savings and Loans companies.
Bishop Agyinasare who appeared overwhelmed by the experiences of his church members said he could only say "Wow, money is failing just as it did in biblical Egypt."
But on Sunday words did not fail him as before. He encouraged the victims of the cleanup exercise.
He fell on the example of the biblical  Isaac to demonstrate to the congregation how God can still bless people abundantly in the midst of crises.
"God will bless you… I came to encourage you. If in the same year God could bless Isaac, the Lord will bless you.
"The Bible says the man [Isaac] waxed great, he went forward, he grew until he became very great; that'll be your portion, and that will be your testimony," he said to a rapturous amen.
Source: Myjoyonline.com