GFA Prez Elections: Kurt, Afriyie, Nana Yaw and Pappoe in four-way battle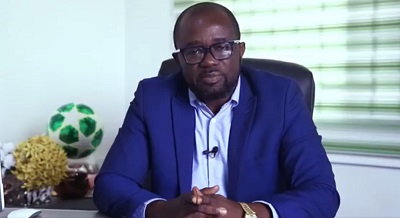 The GFA Presidential Election is headed for a second-round run-off after no candidate was able to acquire over 50% of the vote.
Dreams FC CEO Mr Kurt Okraku won the first round with 44 votes with Okyeman Planners owner and former GFA Vice President Mr George Kwasi Afriyie coming second with 40 votes.
Nana Yaw Amponsah of Phar Rangers came third with an impressive 27 votes and former GFA Vice President Mr Fred Pappoe had six votes.
Second round
All the four candidates who recorded votes were set to go into the next round of the election per the regulations of the poll but Mr Pappoe shortly before campaigning for the second round began rescinded his interest in the elections.
Other candidates
Underdogs George Ankomah Mensah and Amanda Akuorkor Clinton had no votes.
There was only one rejected ballot.
GFA Presidential Election Results;
1. Kurt E.S Okraku – 44
2. Afriyie Kwasi George – 40
3. Fred Pappoe – 6
4. Amanda Akuokor Clinton – 0
5. Nana Yaw Amponsah – 27
6. George Ankomah Mensah – 0