Dr. Anyars feast with Inmates of SOS to commemorate Easter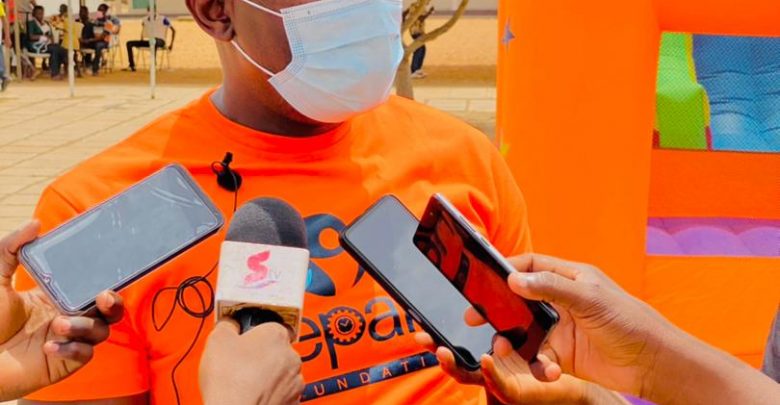 The Chief Executive Officer of the Nation Builders Corp, Dr. Ibrahim Anyars, has on Easter Monday organized a feast with the inmates of the SOS Children's village in Tamale.
The gesture according to Dr. Anyars is to celebrate the caregivers who cater for these children on daily basis and to as well solidify the relationship between him  and the village which has been in existence since 2016.
The CEO who also doubled as the Tamale Central Parliamentary candidate for the NPP in the last elections, noted that now is the time to take the individual support to an institutional level and partner the village through his organization, the Repairer Foundation.
According to him, "people assume being a child means there are parents at play", but  to him most children have lost such opportunities and live in orphanages and will need the support of others to survive hence his reason for helping.
In an interview with FiilaNews, the Programs Director  at the village, madam Pealore indicated that since 2016, no month passes by without Dr. Anyars donating to the house for their upkeep.
This according to Madam Pealore is a sign of kindheartedness which the general public needs to emulate from Dr. Anyars.
She further indicated that it is not easy to raise funds in this part of the country and without resources the house can not run.
She noted fundraising, water difficulty, lack of computers for ICT lessons in the village as some of the major challenges facing the house.
The inmates were thrilled to exciting music, fun games with food, beverages and snacks to go with.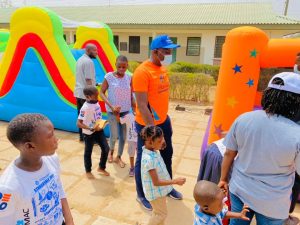 Source:Fiilafmonline/ShawanaYussif