Don't lift ban on public sector recruitment despite IMF exit – Ebo Turkson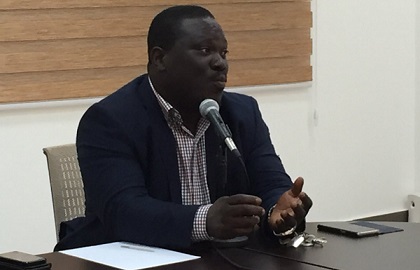 An Economist, Dr. Ebo Turkson has strongly advised against lifting the ban on public sector employment following the country's exit from the International Monetary Fund program.
As part of the program, all recruitments into the public sector were frozen in an effort to manage what was then said to be a bloated public sector wage bill.
There were however waivers for essential recruitments.
Following the official announcement of the country's exit from the programme, the Economist said Ghana must instil the discipline learned and maintain the gains made. Meanwhile, Dr. Kobina Otoo, Research Director of the Trade Unions Congress (TUC) has said the ban must be reversed.
But critics maintain that the human resource shortages in the public sector must be immediately addressed, arguing that the bloats in the public wage bill cannot be solely blamed on the workforce.
The Member of Parliament for Bolgatanga Central, Isaac Adongo had earlier insisted that Ghana exited the International Monetary Fund (IMF) programme without achieving its objectives.
The Vice President, Mohamadu Bawumia confirmed that Ghana's officially exited the IMF's extended credit facility arrangement on Tuesday, April 2, 2019.
Ghana entered a US$925.9 million three-year arrangement with the IMF in April 2015 following issues with the economy.
Source:Fiilafmonline/Citi