Develop interest in upcoming referendum – NCCE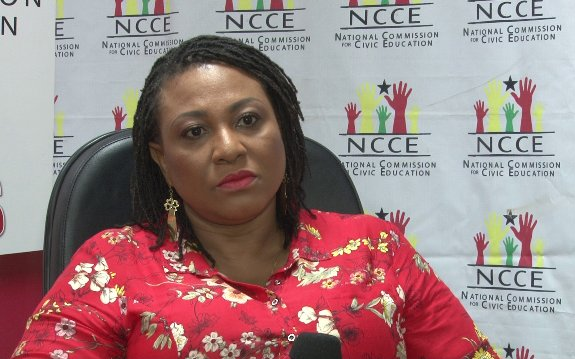 The Deputy Chairman in charge of Operations at the National Commission for Civic Education (NCCE), Mr Samuel Asare Akuamoah, has appealed to eligible voters to develop a keen interest in the December 2019 referendum on the election of metropolitan, municipal and district chief executives (MMDCEs).
Mr Akuamoah noted that the time had come for Ghanaians to demonstrate a high level of patriotism and be fully committed to their civic duties, which includes participating in national elections to help consolidate the country's democratic gains.
Calls by Ghanaians
He said the voting to amend an entrenched Article 55 (3) of the constitution to allow for the election of MMDCEs on partisan basis had become necessary following fervent calls made by Ghanaians to fine-tune the Constitution in order to advance the key democratic gains made since the return to constitutional rule on January 7, 1993.
Mr Akuamoah made these statements at a follow-up meeting on a Social Auditing project at Menuso in the Kadjebi District in the Oti Region.
He said though Ghanaians were duty-bound to participate in all national elections and referenda, those who held dual citizenship have the right to vote during the elections but cannot be voted for unless they annulled one of their citizenships.
Popular participation
Mr Akuamoah also advised them to take part in the development of their communities where they lived since the government could not do it alone.
The Kadjebi District Director of the NCCE, Mr Daniel Agbesi Latsu, urged them to get involved in the decision-making process of the state and its development efforts at all levels.
Mr Latsu said they needed to participate in that process and express their views on issues of national interest.
He said the situation where Ghanaians sat on the fence only to engage in the blame game when things went wrong ought to stop.
The Assembly Member for the Menuso Electoral Area, Mr Baba Abdul-Rahman, thanked the commission for the educative programme and called for more of such engagements.
Source: Graphic.com