Death toll from Upper East Region downpour hits 29
Two more people have been confirmed dead following the torrential rainfall that hit the Upper East Region recently.
This brings the death toll so far to 29.
A total of 1,384 houses have totally collapsed while 2,658 others have partially collapsed.
The Upper East Regional Directorate of the National Disaster Management Organization (NADMO) says it is still assessing the situation in order to swiftly respond to the needs of affected victims.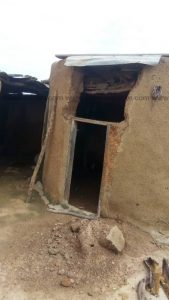 Meanwhile, the Deputy Upper East Regional Minister Frank Adongo Fuseini and Northern Regional Minister are expected to visit some of the affected areas this afternoon.
Mr. Fuseini had said the rains in the region caught them by surprise despite the Ghana Meteorological Agency's warnings.
He admitted that the region delayed in putting in place adequate contingency measures for the torrential rainfall.
He added that the Regional Coordinating Council may have to seek external support if the rains continue.Aside from deaths, there have been 19 reported injuries after the torrential rains in the region.
Most of the deaths from the torrential rainfall were recorded in the Kassena Nankana West district.
The worst-hit districts are the Builsa North, Builsa South, Kassena Nankana Municipal, Kassena Nankana West and Binduri.
Source:Fiilafmonline/CitiNews