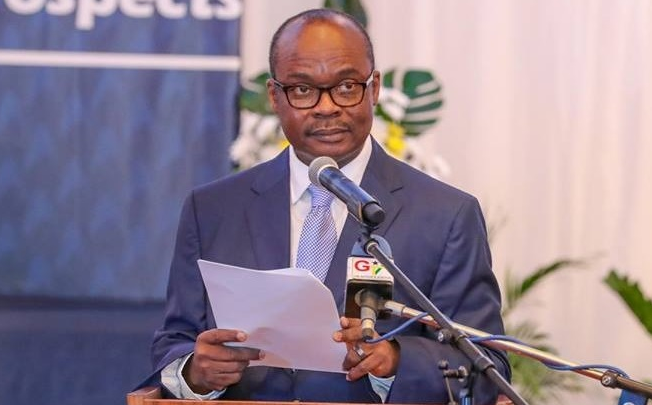 The Bank of Ghana (BoG) has directed banks and other specialised deposit-taking institutions (SDIs) to stop paying fees and commissions to agents in return for the mobilisation of wholesale deposits from the general public.
It said the practice had the tendency to increase the cost of funds of the lender institutions, which was then passed on to loan customers through higher than normal interest rates.
In a public notice published in the Thursday, August 15, 2019 edition of the Daily Graphic newspaper, the central bank said "banks and SDIs are, therefore, hereby directed to desist from the payment of facilitation/business development fees or any other fees to attract deposits henceforth.
It explained that BoG detected the practice during the banking industry clean up exercise, which concluded last December and saw nine banks go under.
The notice explained that the practice was such that facilitation/business development fees or some other payments were made to agents who assisted in the mobilsation of wholesale deposits, particularly from the public sector.
Wholesale deposits are a large amount of money mostly deposited by counterpart banks, investment funds/vehicles, institutional investors or businesses.
Unlike normal deposits, wholesale deposits mostly attract higher interest yields under special negotiations between the receiving bank and the depositing customer.
BoG's notice referred banks and SDIs to Section 16 (1) (f) of the Banks and Specialised Deposit-Taking Act, 2016 (Act 930), which it said gave BoG "authority to revoke the licence of any institution which, in the judgment of the Bank of Ghana, as deemed to be engaged in unsafe or unsound banking practices.
"All Banks, SDIs and the general public are to take note of the above and be guided accordingly," it concluded.
In the summary of economic and financial data released in July, BoG quoted the average lending rate and the Ghana Reference Rate at 27.68 per cent and 16.18 per cent per annum respectively.
Source:Fiilafmonline/Graphic