Attacking journalists is an attack on Ghana's soul – GJA warns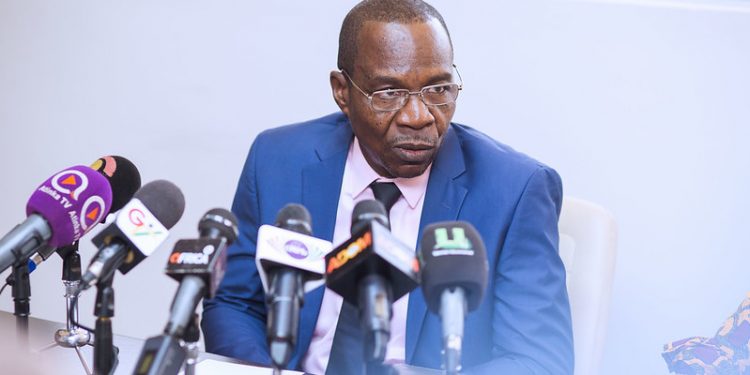 The Ghana Journalists Association (GJA) has warned political parties to protect journalists as political coverage intensifies ahead of the 2020 general election.
The President of the Association, Affail Monney, appealed to leaders of the various political parties to "extend a cover of protection to all journalists."
"We expect the leadership of political parties to impress upon their followers to keep their hands off journalists. If journalists are attacked our democracy is attacked and if our democracy is attacked then the soul of this nation is attacked.
Mr. Monney also urged journalists to be circumspect in their reportage during the election season.
He urged them to avoid relaying incendiary remarks by politicians.
"Unnecessary tensions should be avoided with the parroting of fire and brimstone which are spewed by politicians and followers who sometimes have a different agenda apart from ensuring the security and safety of this nation."
Mr. Monney was speaking when he called on National Democratic Congress (NDC) Presidential Candidate, John Mahama.
Mr. Mahama also used the occasion to reiterate his condemnation of the recent spate of attacks and threats on journalists and called on the government to protect them so that they can freely go about their duties.
A significant number of recent assaults on journalists have happened at political events.
In October 2018,  a Joy FM reporter was assaulted a member of John Mahama's security detail whiles covering Mr. Mahama's campaign to be NDC flagbearer.
Three journalists, including Citi FM's Marie-Franz Fordjoe, and two others from TV3 and Ghanaweb, were assaulted by security guards at the New Patriotic Party's (NPP) headquarters when they were covering a demonstration by some angry party members on December 21, 2017.
In this instance, the Media Foundation for West Africa (MFWA) was compelled to petition the National Chairman of the NPP to help bring to book party activists who attacked the journalists.
Source: citinewsroom.com